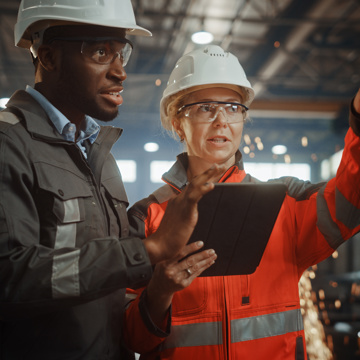 Engineering Jobs in Luton
Engineers, surveyors, and planners wanting to join an innovative and ambitious team should consider Luton Council. This town is undergoing transformation, and with £1.5billion of investment, Luton is positioned to be a thriving, forward-looking, and innovative town. They're proud to make Luton a borough without boundaries. It's how we change lives for the better.
Training and development of their employees is also a priority, as are a healthy work-life balance and family-friendly flexibility.
Electrical, mechanical, or civil engineers are primarily responsible for solving practical problems. It depends on the industry in which they work to determine the exact day-to-day duties of the job. One thing is certain and that is that there is a great need in Luton for engineering jobs. If you believe that you have the qualifications and know-how to join us, then consider engineering jobs in Luton.
Surveying, Housing & Planning Jobs in Luton
In addition to engineers, there is a need for new housing and planning in Luton. This opens up plenty of opportunities within that industry:
Building surveyors provide professional advice about a variety of construction-related matters. Their duties may include ensuring that new properties are constructed according to regulations, advising on maintenance and repairs of existing structures, or assessing damage for legal and insurance purposes. It is common for surveyors to specialize in one area due to the wide range of responsibilities associated with the job.
There will also be openings in construction and labourers with more and more housing being requested.
We recruit talented people for a range of roles, including:
Transport planners

Engineers

Quantity surveyors

Building and Estates Surveyors

Architects

Planning Strategists