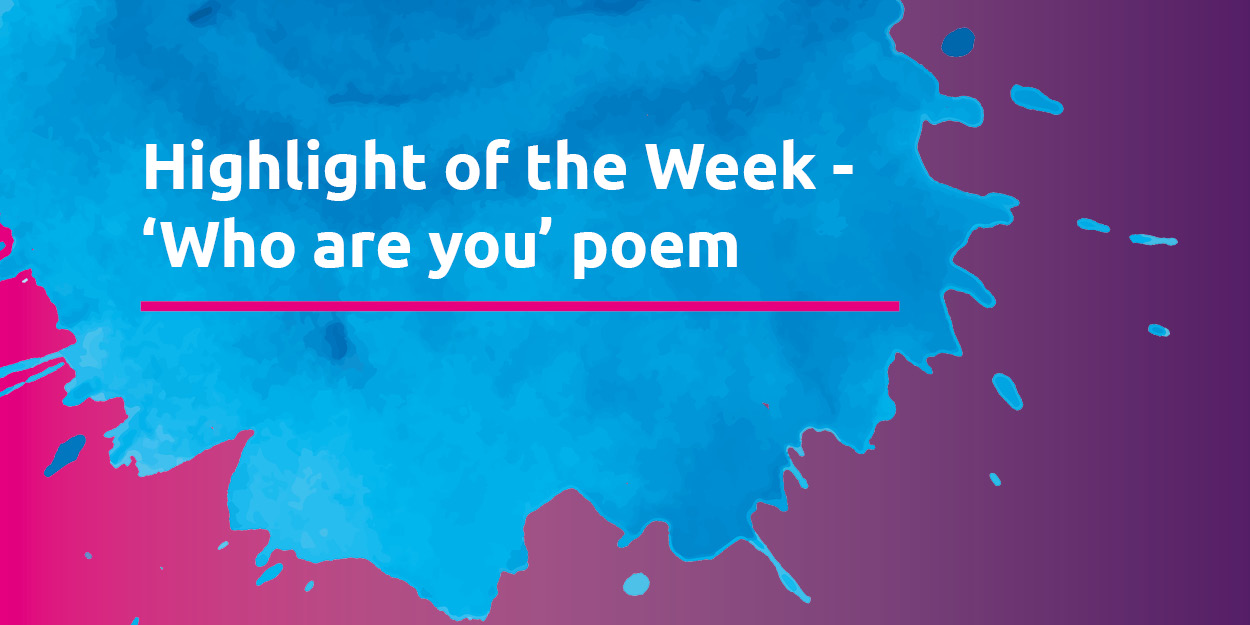 17 November 2023
Highlight of the Week - 'Who are you' poem
One of our valued workers, Mark, visited us this week with a poem he had written to show his appreciation for the Connect2Luton team after a difficult few weeks, and we wanted to share it with you!
'Who are you'
In the office sit a crew
That do the best they can for you
Their mission is to find you a job
That would earn you more than a bob.
They take calls on the phone
It's relentless so they can't do it alone
With all these calls they get a list
To pass people jobs – you get the gist.
On occasion employees are bad
And they can get really mad
The abuse they get is really awful
Sometimes can be classed unlawful.
They deal with problems with a certain grace
Subduing the problem by slowing the pace
They do their best to talk it out
Their confidence is never in doubt.
For all in the office and what you succumb
It may make you feel a little glum
It may make you think you're a zero
Remember this – you are always a hero.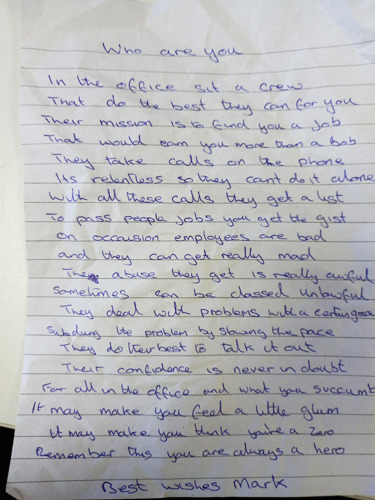 We were so touched that Mark took the time to write this for us and impressed by his hidden talent! Thank you, Mark!
Share this blog post
Why not subscribe to this blog and receive blog updates!
Subscribe